Google is working on a new Privacy Guide to help Chrome users understand the browser's privacy settings. The new step-by-step guide will allow Chrome users to review key privacy and security settings in just a couple of clicks, and it follows Google's previous efforts to simplify Chrome's settings.
"When you navigate through Privacy Guide, you'll learn about the benefits, trade-offs and privacy implications of each setting so you can easily understand what happens when a particular one is on or off. To start, Privacy Guide will include controls for cookies, history sync, Safe Browsing, and Make Searches and Browsing Better," the company explained today.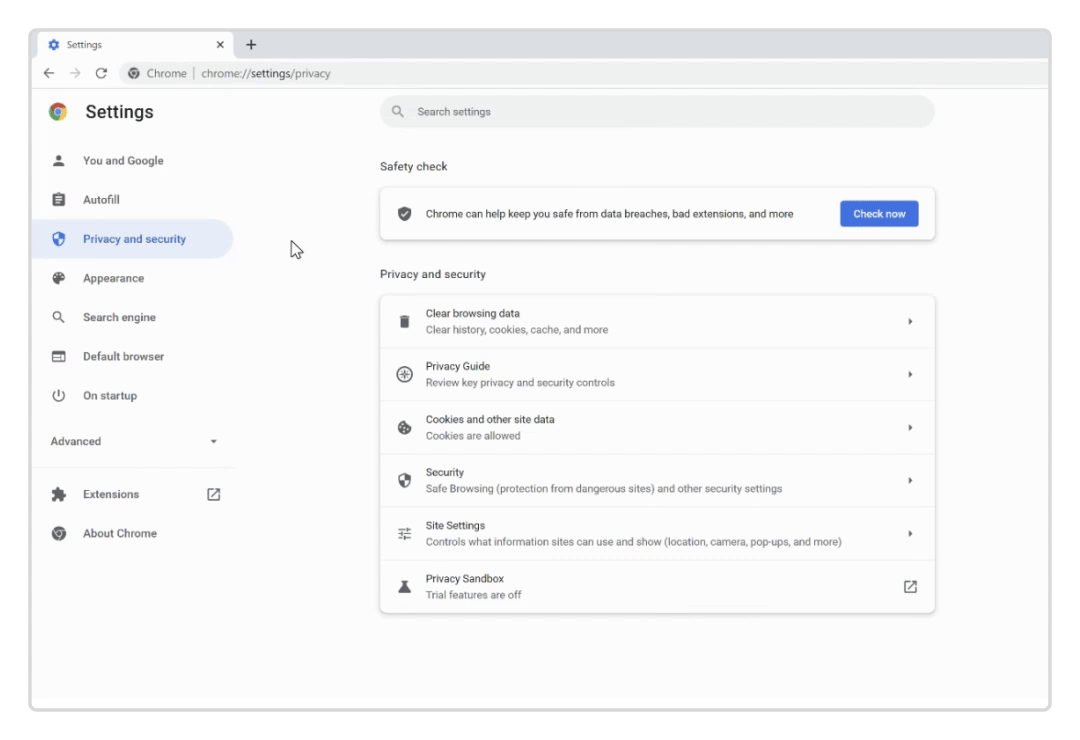 The new Privacy Guide will start rolling out in the coming weeks to desktop users running Chrome version 100. The feature will be accessible in the "Privacy and security" tab in your Chrome settings, as you can see in the GIF above.
Google said that its new Privacy Guide has been developed by the Google Safety Engineering Center (GSEC), which is the company's global hub of privacy and security engineering in Munich, Germany. "As we receive feedback from the community, we may add more settings to the guide over time," the company also said today.
Tagged with Google Chrome, Privacy